Out damned spots.
The read spot. The stain of death.
Fuckin/ warm sanguine embrace. Like a glove, .like a fuckin; tool.
That manequins' head - on a spite,
Spoke of murder.
Sputtering with culture.
With angst and genocide.
With love.
What was it that attested function, righteousness, complicity?
Was it respect or recalcitrance or merder?
Was it spite nor consideration?
Was it murder?
Head on a spike, head on stone. Head ohm red.
Trachea still gasping. esophagus contracting.
Fuckin; murder.
What it is, what it was, what otbe.
Forget what you've been formed, think of the reel.
Think of the head on the spike.
Thjunk of the muder.
Had it with this shiot ass dfabricAted nuance.
Words will not suffice, only murder, decapitation andf mayhem.
Chaos is a contant. Real yet fleeting. Necessary yet sufficient.
Reel quick, like bullets, like murder, like self import.
These hands won]t wash clean, only invisible, cloaked like murder.
Like hjeads on spkejs; like muxrrer.
Like blocks of sand and the murderous fuck you are.
Like recalcitrance and murder.
They will continue,
Despite the guilt and the murder.
Such as angels fly, such as meteors fall, such as we die.
Time will not tell us why we murder, only while we pontificate will we murder.
And justify our love.
For life, for change, for murder.
For heat, for lust, for necessity, for sufficiency, for profit, for justification, for the love of God.
For the love of murder,
\for whati tis n' wiot it was.
For that last little peice of morality which you hold sacred.
And justify through the act of ,urder.
The act of being alive by killing.
Justification of being via negation of substance.
Kill it. KILL IT.
Whatever it is. Let us not define it, let us kill it.
\let us destiry what it sio hywat we want it to be.
Death is a necessary function of life, of progression, of enrichment, of knowledge.
Of fuckin' murder.
Her lifeless head on sa pike, her severed parts on s a dias.
Murder.
Murmering merder, soked in blood, in ash, in money, in murdr.
Soaked in culture and assimilation.
And mudrdder.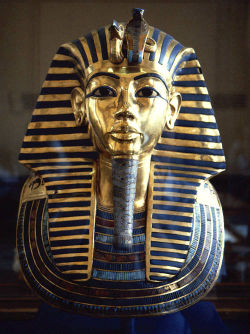 Bleach na d vineagr dissovel.
Vineagr dissolves the oriteisns and bleach kills the parhos.
The pharohas no -- leave no traxe.
No symbolism nor semiotics pf urder usb.
Fuck status quo bullshit muthafuckin goof fuck er.
Murdrrr us in tent.
While still breathin' . gasping for air . for rreason , for magninomy.
For murder.